Whether you want to improve your technique, work on building a solo, practice improvising, learn how to relax and overcome stage fright or work on your timing, this personal coaching program is a wonderful opportunity to work one on one with Raquy Danziger. After the initial meeting to discuss goals, you will get weekly assignments, submit videos of your progress and get feedback videos from Raquy. This program will help you become the drummer you want to be!
Included in the personal coaching is unlimited access to all the courses in the school plus new lessons every week!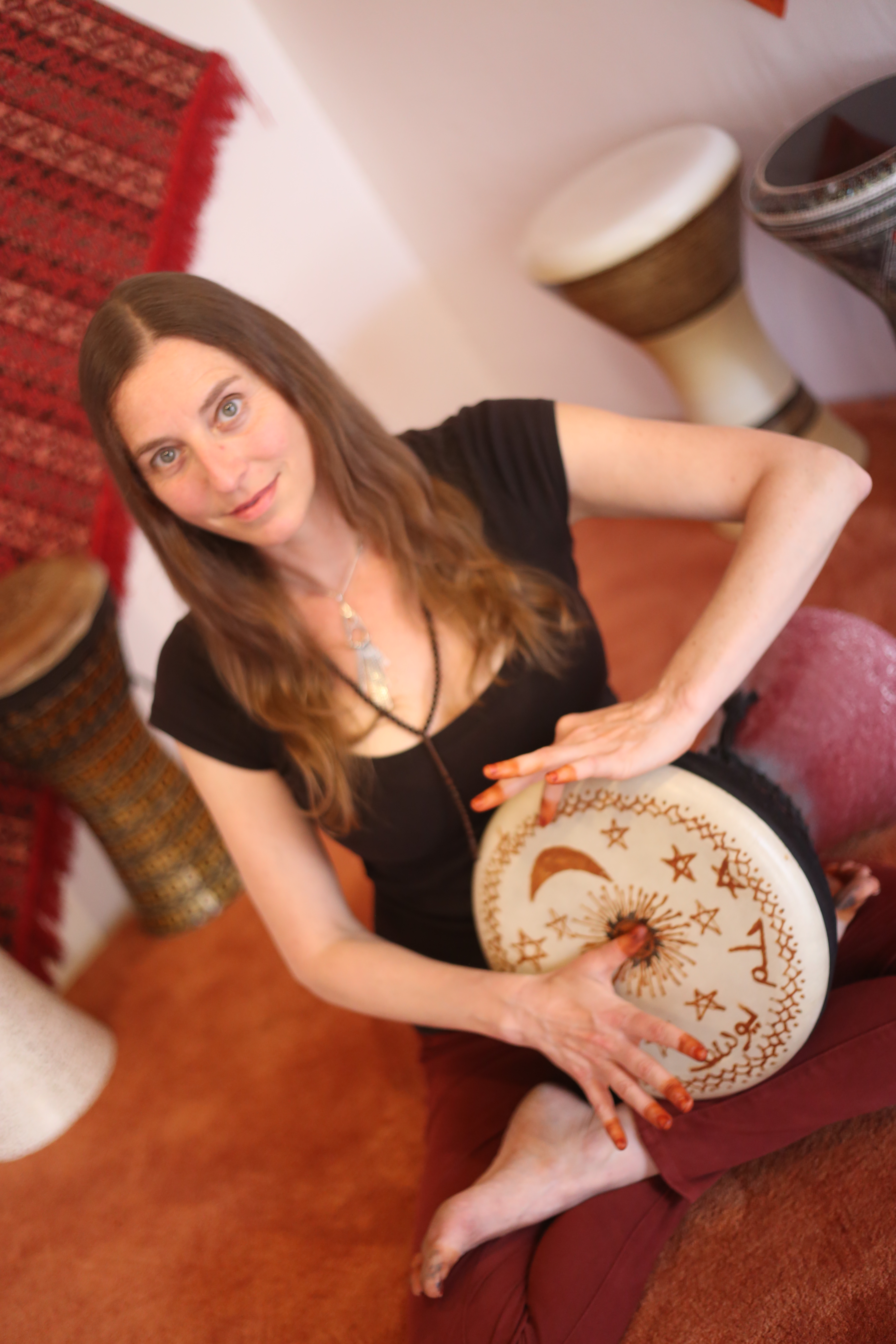 Hi, I'm Raquy
I'm so happy to offer this coaching service that will be custom designed to meet your drumming goals. We will work together on the precise aspects of this beautiful drumming style that will take you to the next level.
Playing the darbuka is the love of my life.
Since I discovered this drum over 20 years ago, I've devoted myself to it in every aspect - practicing, performing, teaching, composing, even decorating my own drums! I have experience playing in traditional Middle Eastern ensembles, accompanying belly dance and my current projects feature the darbuka as a shining solo instrument fit for a concert hall.
At the beginning of my darbuka journey, I played traditional Arabic style. Then 10 years ago I saw what was happening in Turkey with this new "split hand" technique. I made my first pilgrimage to Istanbul to learn from the masters. I ended up moving to this magical city and opening the Darbuka Ofis in downtown Istanbul where you can still find me training daily with my Hocam, Bunyamin Olguncan, and other Turkish drumming masters.
I'm passionate about teaching darbuka. I have devoted students all over the world who are now performing and teaching themselves. I have traveled far and wide, spreading joy and excitement for darbuka. I have developed an innovative teaching system, using an easily understood notation key that many darbuka players these days are using.
I'm thrilled to be able to present my teachings in this elegant platform. I love the fact that this is a living school that I can constantly update with the latest stuff.
Frequently Asked Questions
Can I get a refund if I'm unhappy with my purchase?
If you are unsatisfied with your coaching, reach out to us to see if your purchase is eligible for a refund.
How do I schedule my appointment?
Upon purchasing coaching, you'll receive further instructions on how to book a time for your appointment.
Can I purchase coaching more than once?
Absolutely! If you find yourself in need of coaching more than once, simply purchase the coaching again.